Fast li ghting CC needed plz
did this for hubbys birthday tomorrow...and am happy with most of the pic cept the lightting...just not sure about it now that I sit and look at it...
I spent FOREVER tweaking on them til I had something I was happy with...saved it , looked at it for a bit then decided something was off...
His birthday is tomorrow...so I need to try to get this done tonight...

if anyone could give me some cc about my lighting I would really appreciate it...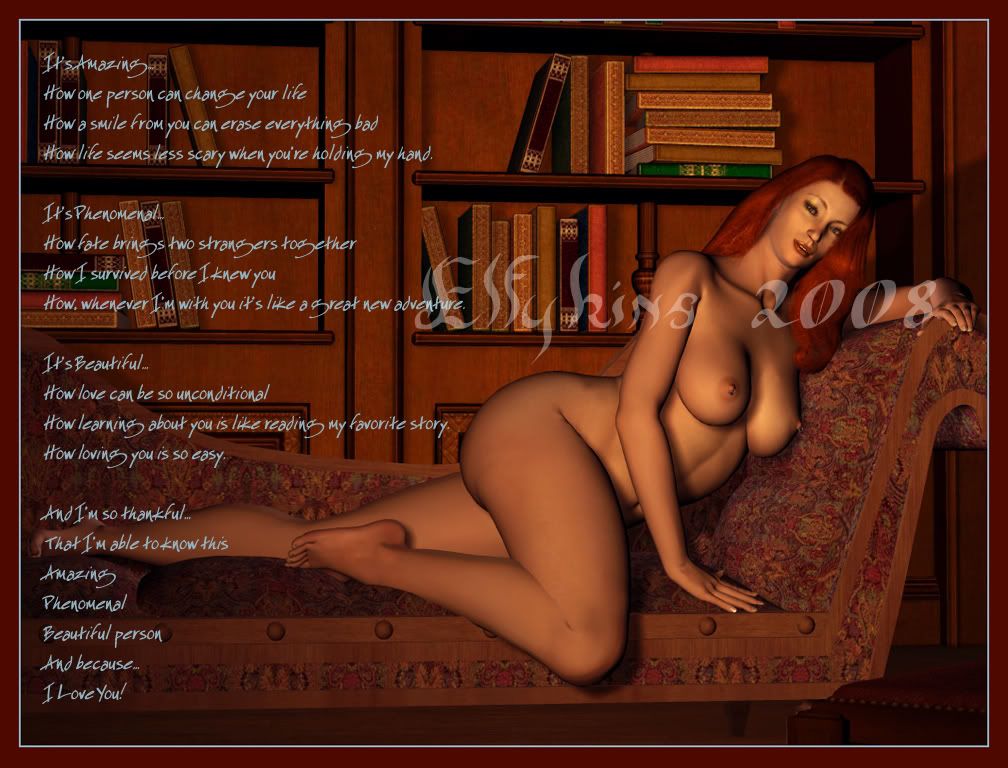 Lillaanya
14 years ago
For me the lighting seems fine, but her hair stands out as being a little stiff. I would maybe try postworking a just a few loose sections and strands over the hair to make it feel just a little softer and like gravity has a little more effect on it.
Darsa
14 years ago
And I tewtelly agree with Lillaanya; I think the lighting is perfect for the setting
Elfykins
14 years ago
thanks...I will mess with that later when he goes to play poker...been having to work on it when he's out n about...he knows I am making something for him and is being nosy about it...had to password my wip folder from him...big booger head...lol
Yeah the kyoko hair doesn't have a lot of morphs...but it's the closest to my hair style that I have right now...am not all that apt at hair painting, but will give it a go
And I am glad you think the lighting is ok...I really struggle with that aspect of my pieces...
Sometimes I get done with something and look at it and go wow, I am really improving...then I look at it again later n think omg this so sucks...lots of stuff in my boneyard..
Lillaanya
14 years ago
You don't need a whole lot of extra hair painted in I think, just on her right side, a little extra coming over the front of her shoulder and hanging down a little more over her neck and collarbone, and on the other side a hint of some hair in behind looking like it goes behind her arm some more will probably give more of the illusion that her hair is hanging a little more with gravity. You definately did a great job tho with the lighting on this i think.