There's some curve to the picture -- it's either from the way the sketchbook is sitting or from the fact that you're a right-handed artist (I'm guessing). I put your piece in PS and warped it so that it corrected for the curve: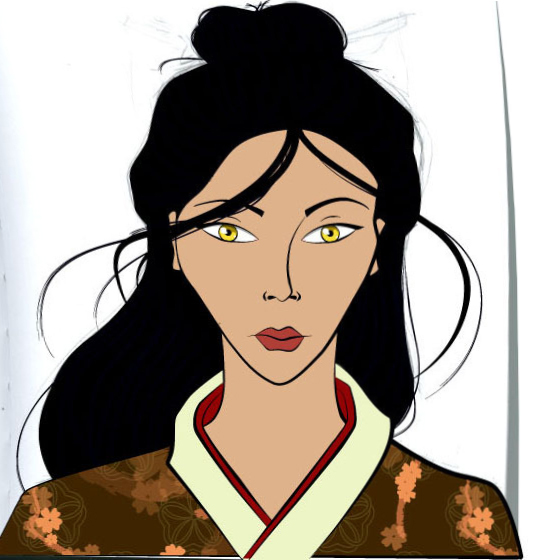 I hope you don't mind my experiment with your image. I curve things all the time like that since I'm right-handed. I tend to flip the image during the drawing process to catch myself in the act. If I'm not drawing digitally, I just hold it up to a mirror.
I think that the image is so beautiful, especially the wispy hair parts!