Cocktails with Ike- Turn In's
Happy Holidays everyone! Tis the season and all that happy jazz. Only had 3 folks send me their decorations in, so I'm going to go ahead and post those here for them. If anyone else has them done, but just hasn't sent them to me, feel free to post them here with your avatar, and I'll edit them in up here.


From Shay:



From Blackrabbit:





From Kassy:




From Vex:



From Roz:



From Ryala:



From Adiene:



From Mai:



Hope everyone had a lil fun at least, and come New Year's Eve, have a real drink for me and Ike!
Vex
17 years ago
no laughing
ROzbeans
17 years ago
I suck.
Guest
17 years ago
I thought turn-ins were tomorrow >_<
Adiene
17 years ago
haha I suck at these little icon thingies =( heres my go at em tho
Mai
17 years ago
Sorry, was the brother's birthday party today.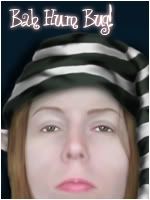 and gifties
Blackrabbit
17 years ago
Happy new year's n stuff.
And Happy Birthday as well!