Spirit of Midnight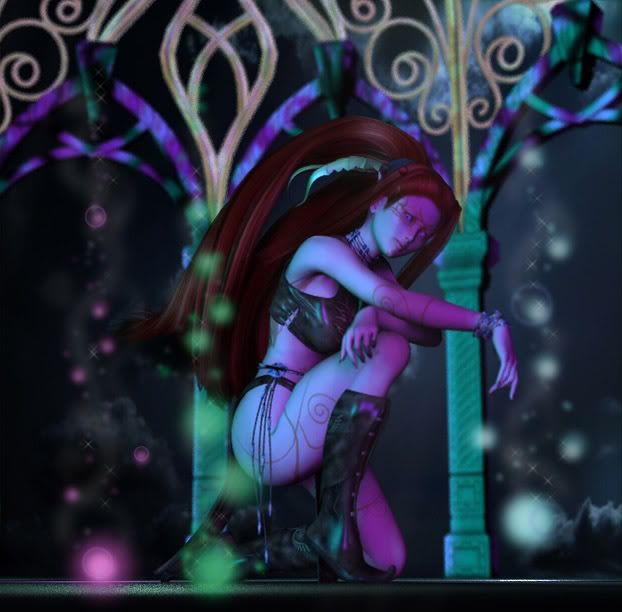 Hair: Kione
Bracelet, necklace & Waistlet: Dakota
Clothing: Spirit of the Forest
Base: Aiko 3
Props: Gazebo of Mog Ruith
Background: Wishful skies

Post work in Photoshop7

Side note: I know it has been awhile since I have posted and I apologize for lack of sharing or posting I am finely getting slightly settled in to the new role being a wife and interviewing for a higher rank in my company. So things have been a little busy around here.
SnowDragon
16 years ago
Very beautiful. Glad to see you back to doing art.
Adiene
16 years ago
Very nice!
Lillaanya
16 years ago
Very pretty. I love the POV and the magical sparklies hehe.
Twilightfenix
16 years ago
Thank you very much everyone. I am hoping to have more stuff soon.
It seems the more stress I have the more I want to do art work.. Funny how that works ehh?