Sitting Faerie (NSFW -- nothing shocking...just not for co-workers!)
Yes, it's a dude...somehow I find that concept more intriguing than a lovely chick faerie. The original is 5" x 7" on watercolor paper: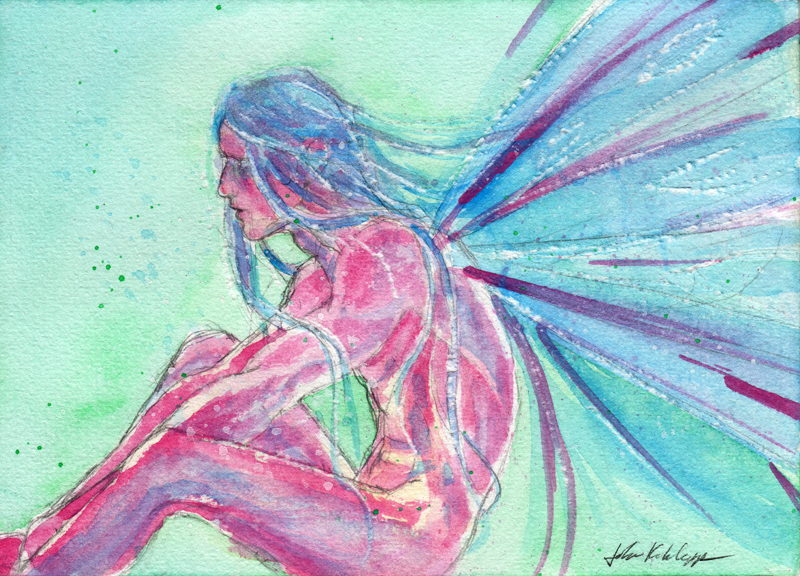 Jetamio
13 years ago
Wow, he's beautiful!
Nianya
13 years ago
Nothing wrong with a male faerie!
He's awsome!
Laschae
13 years ago
Yeah nothing wrong at all. I love his stomach mmm *bites*
Den
13 years ago
Lovely, John!
ROzbeans
13 years ago
Love how the wings are defined simply with a few fluid strokes.
Gorgeous!
Adiene
13 years ago
stunning~! The wold needs me lovely male fae folk around~! *nod